York Golf and tennis club wedding- Meghan+monit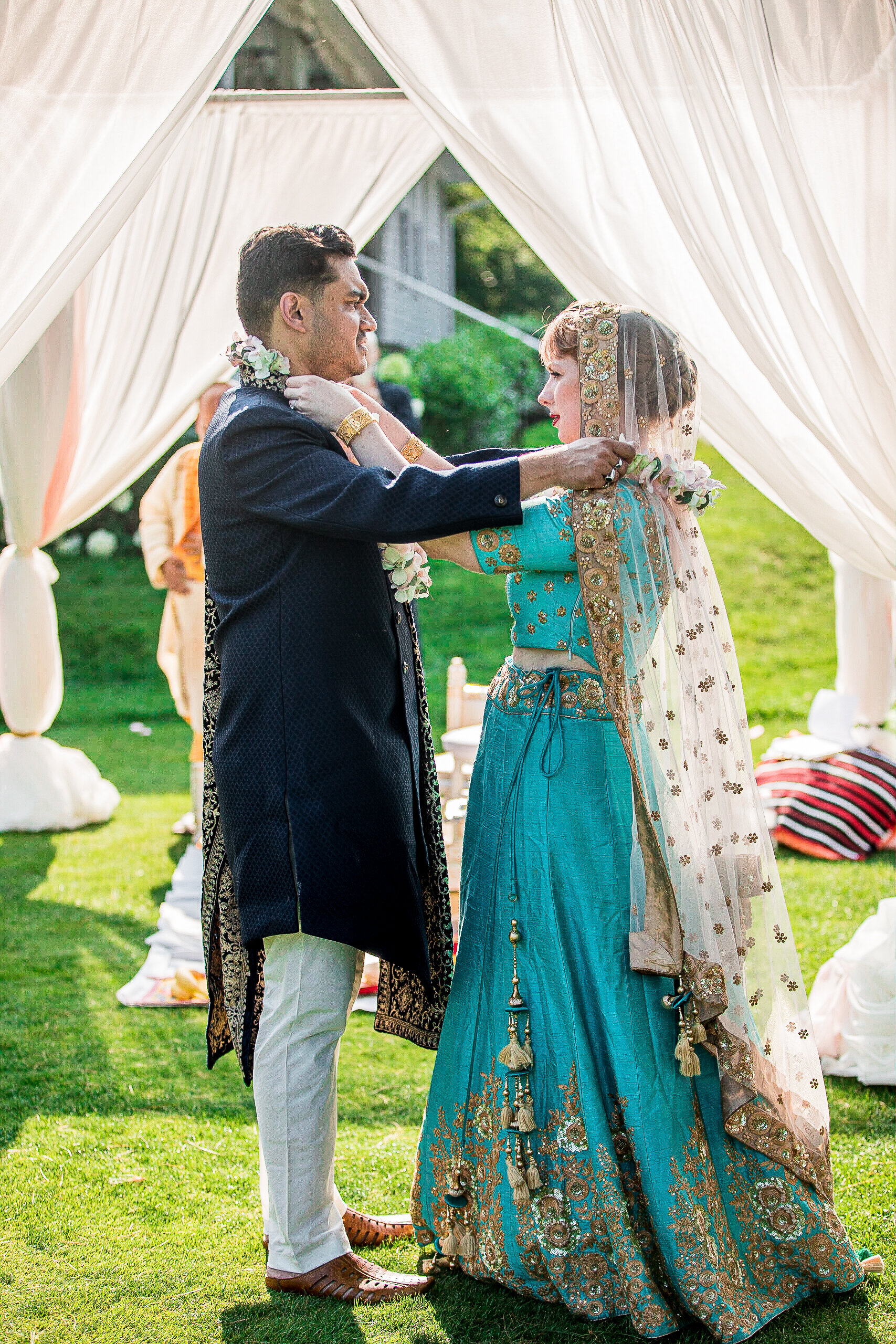 The coast of Maine is such a beautiful setting for a wedding, and the York Golf and Tennis Club is no exception. It was the perfect setting for Meghan and Monit to say their I do's.  In all the years I've done weddings I had yet to do a traditional Indian wedding ceremony. But I hope it won't be the last, all the bright colors and intricate details were amazing!  The day unfolded with a sweet first look, a trolly ride to do photos around the gorgeous York area, the day ended with a fun ride around the golf corse for some sunset photos.  The details of the wedding included bright floral invitations, emerald green bridesmaid dresses, pink florals, and for the Indian ceremony Meghan donned a green and gold sari. 
Thank you so much to Meghan and Monit for letting me be the one to capture your beautiful wedding day!