Cape Cod, is an exceptional location for couples searching for a wedding with an upscale and beachy vibe. Spanning miles of coastlines, Cape Cod houses some of the most magnificent beaches in the entire New England region. Beyond this, the location also claims several of the most stunning wedding venues in the area. Imagine exchanging vows overlooking the ocean with a serene breeze blowing through your hair. Alongside the picturesque qualities of Cape Cod, the area also promises to provide unmatchable experiences for couples looking to create the perfect wedding memories. The coastlines offer ample opportunities for photography, making this a fantastic choice for both intimate and grand ceremonies. From sunset ceremonies to romantic strolls along the beach, Cape Cod is the perfect choice for a beachy and elegant wedding destination.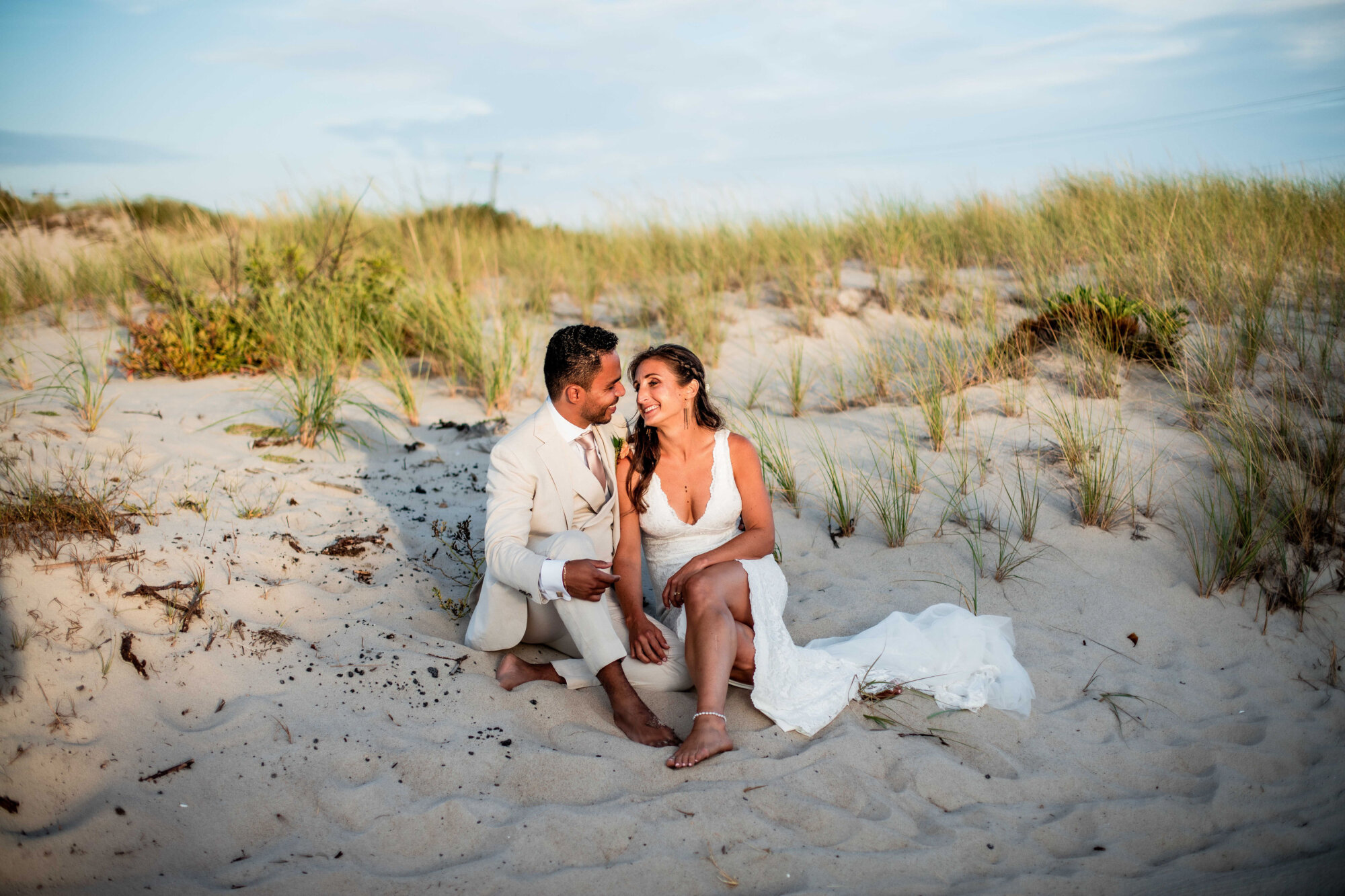 Cape Cod Cape Cod CAPE COD cape cod
Make your wedding day unforgettable with an amazing venue that has everything you need. The venue offers a beachside Popponesset Inn Tent that is perfect for outdoor celebrations and a grand ballroom at The Club at New Seabury Ballroom that exudes luxury and class. With the most stunning scenery, spacious accommodations and a team of experts that will make your celebration a dream come true. 
With its idyllic location, the Wequassett resort is the perfect backdrop for a romantic wedding. From the elegantly appointed venues to the exquisite cuisine, everything is designed to make your big day special. So why wait? Say "I Do" at the Wequassett resort and create lasting memories that you will cherish for a lifetime.
From the ceremony to the reception, you can rest assured that your big day will be truly special at Ocean Edge. The stunning scenery and top-notch facilities make Ocean Edge the perfect place to tie the knot. Their staff is dedicated to making sure that every detail of your wedding is perfect, from start to finish. By choosing Ocean Edge, you're not just booking a venue – you're setting the stage for an unforgettable Cape Cod wedding experience.
Chatham Bars Inn is a stunning luxury destination located on Cape Cod that stands out as an exceptional option with its unparalleled location and world-class amenities, Chatham Bars Inn offers a unique experience for guests that cannot be found elsewhere on the Cape. From the magnificent ocean views to the elegant décor, every aspect of this stunning property is designed to transport wedding guests to a world of luxury and relaxation.
Your Cape Cod beach wedding should be the most unforgettable and delightful moment of your life. With breathtaking oceanfront views of the sun-kissed sandy beaches, you can be sure that your wedding celebration will be truly magical. Your guests will be awestruck by the splendor of the surroundings, and the refreshing breeze and warm, summer air will set the perfect tone for the festivities. This romantic and scenic atmosphere will leave a lasting impression on you and all those who share in your joy.
The Cape Club is the perfect destination to host an unforgettable wedding day experience, unlike any other. Our exceptional venue is renowned for its stunning beauty and breathtaking vistas, making it the perfect backdrop for your special day.
They are committed to providing you with an exceptional wedding day, creating cherished memories that you and your loved ones will remember for a lifetime.