New Hampshire summer camp wedding- A+S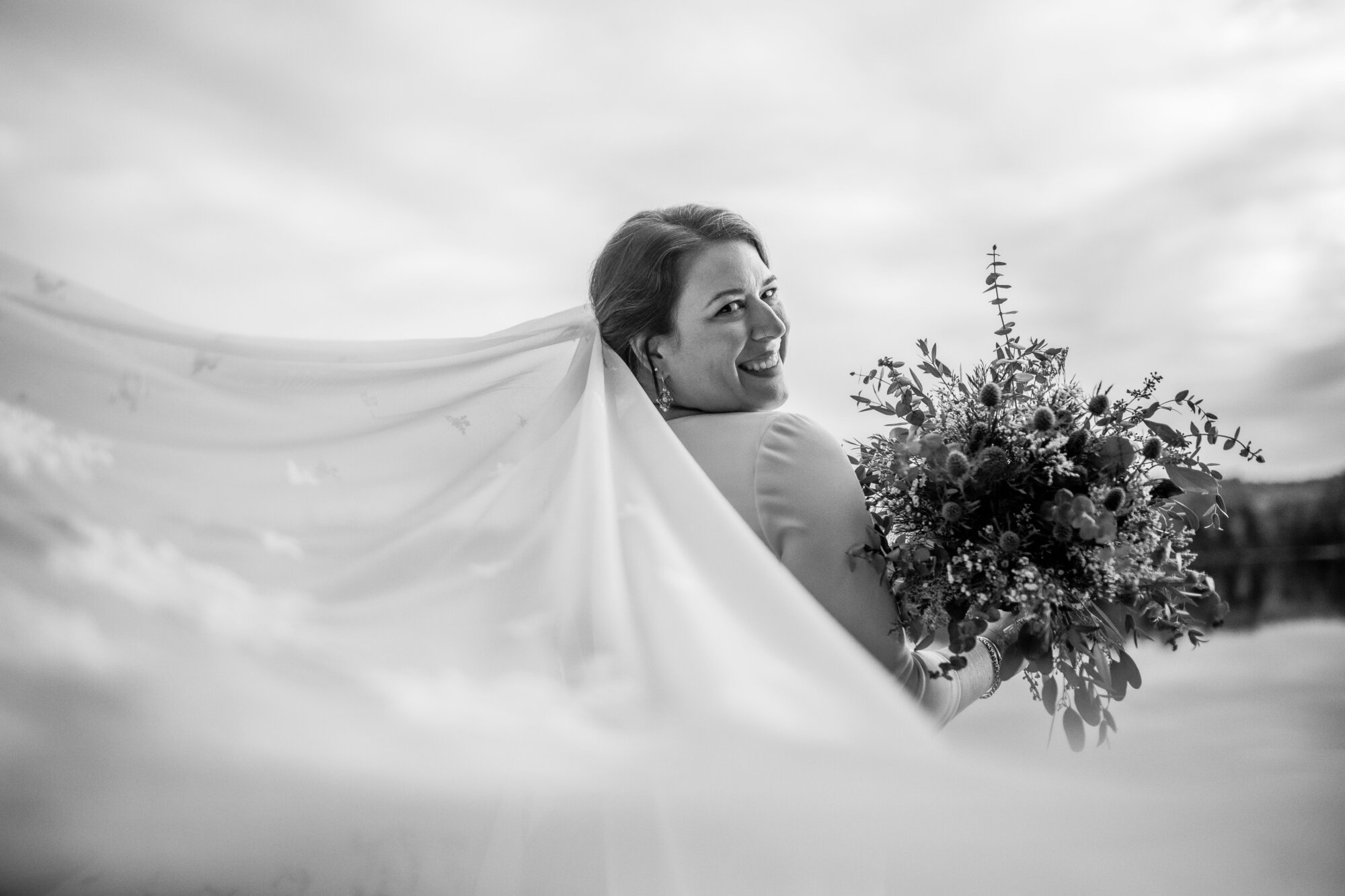 It was such a joy and privilege to work with this wonderful, sweet couple. There was no mistaking the deep, unconditional love that they share for each other. Their wedding day was filled with so many heartwarming moments and unforgettable memories that will last a lifetime. The couple's family and friends were clearly thrilled to be able to share in such a special day with them, and their love and support was felt by everyone present. The bride, Suzanne, was an absolute vision of beauty in her gorgeous wedding gown and stunning custom Italian lace veil, which was truly a work of art. Every detail was lovingly and carefully chosen to bring their vision to life, and it showed in every aspect of their special day. All in all, it was a day of pure joy, love, and celebration that we will always cherish and remember.
On a spectacularly picturesque day, two lovebirds took the biggest leap of their lives and tied the knot in a quintessential summer camp setting. The vibrant atmosphere was filled with exuberance as family and friends gathered together to witness this profound moment. The excitement was palpable, as the summer camp provided the ideal backdrop for all the festivities, games, arts and crafts that added a camp-like charm to the celebration. The couple exchanged their vows on the shores of a tranquil pond, blessed with an enthralling fall backdrop that left everyone spellbound. With the fragrance of autumn leaves filling the air and the bright sun flinging its light on the environs, the day couldn't have been more beautiful. The wedding was truly the talk of the town, and the couple's love story was an inspiration to many.
On that beautiful day of the wedding, the entire atmosphere was filled with love and excitement. It was truly unlike any other day. There were so many memorable and delightful moments that stood out, making it a day that will forever be etched in memory. The abundance of cute kids running around added an extra layer of joy and playfulness to the celebration. Furthermore, members of the family and friends were there, taking part in the festivities and sharing in the love and happiness. The air was thick with anticipation, and as the festivities went on, that anticipation only intensified, and the dance party was the final crescendo.  The wedding day was truly unique and unforgettable, with each and every person present contributing to making it an event that will always be treasured.