Wells Maine backyard wedding of G+A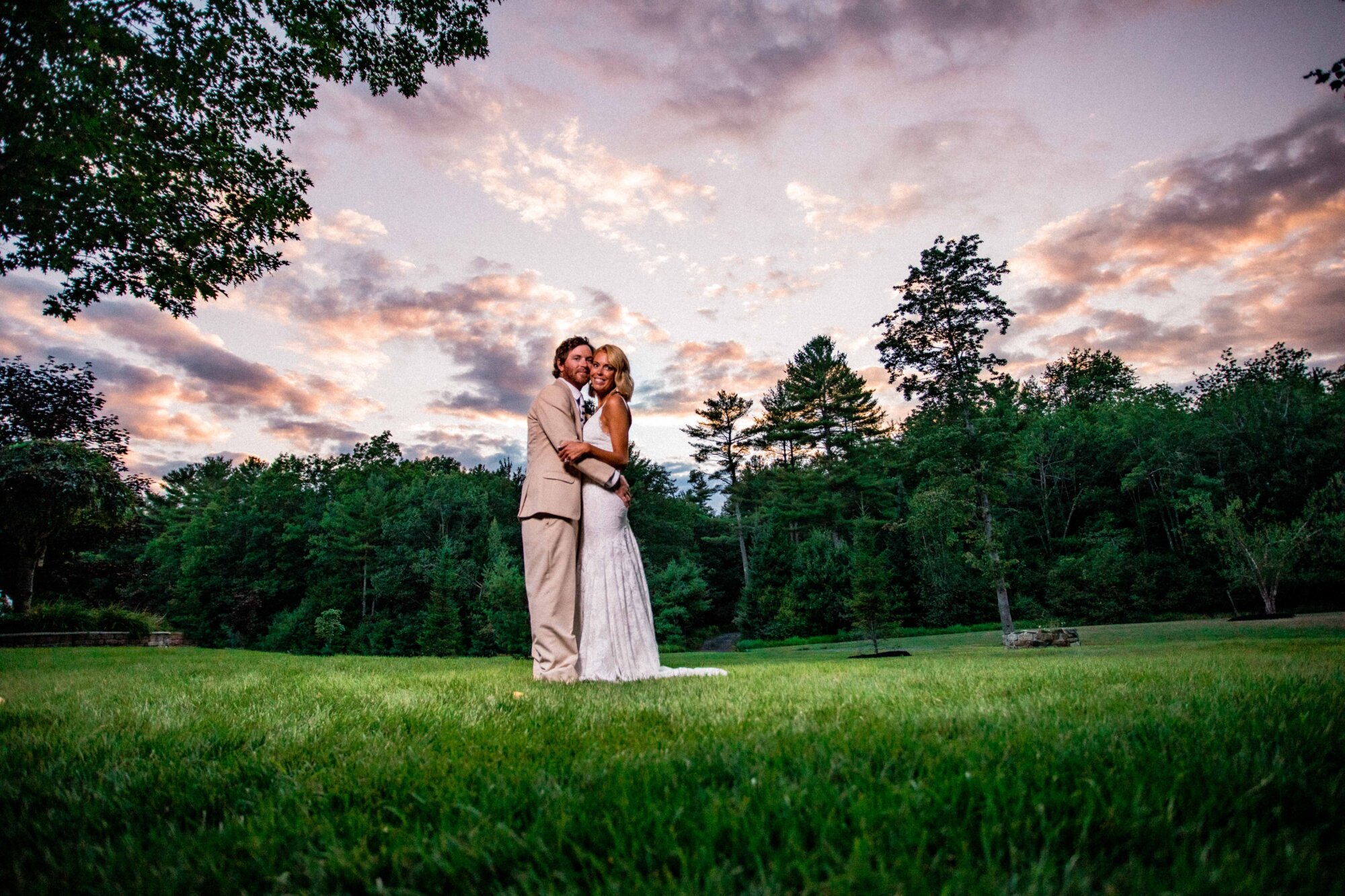 Gillian + Alden are two of the sweetest people you could meet.  They are both soft spoken and  so kind.  They were referred to me though a connection from Jon+Meg's Sugarloaf wedding. And I am so happy the connection was made.  When doing their engagement photos I learned that they know some f my siblings and have spent time hitting the slopes as they all snowboarders.  They both spent the entire day thanking us for shooting their wedding, which I am always so happy to make clients feel at ease and comfortable on their wedding day. But in all honesty I really want to be the one thanking my clients for letting me be the one to capture their beautiful day!  And Gillina+Alden's wedding was such a wonderful day to be a part of. 
Gillian's father is a landscaper so their sprawling and impeccable yard in Wells Maine was the perfect location to host the celebration. The setting offered so many picturesque loactions, from a cute little pond, to a bamboo lined path, tall pine trees to the back of the yard, all of it was ready for it's close up.  They had a tent beautifully decorated in shades of white, pink, gold and tan.  There was a lot of texture as well with palm leaves and pampas grass. Guest all received a nip of spirits as a party favor. Making this the ultimate backyard wedding, that felt less like a backyard and more like a private oasis.  
The wedding felt like a very relaxed but special event. You could tell the couple was surrounded by the best family and friends.  The large wedding party was donned in pink and gold for the girls, tan with fish ties for the boys. Gillian walked the aisle barefoot on her dad's arm.  The white sailcloth tent perched in the middle of the yard was a beautiful addition to house the guest. But the weather that day was so perfect most guest mingled around the yard. And only went under the tent when it was time for the pizza dinner, served piping hot from the woodfire pizza truck.