Boothby Orchard Wedding- Kelsey+Joey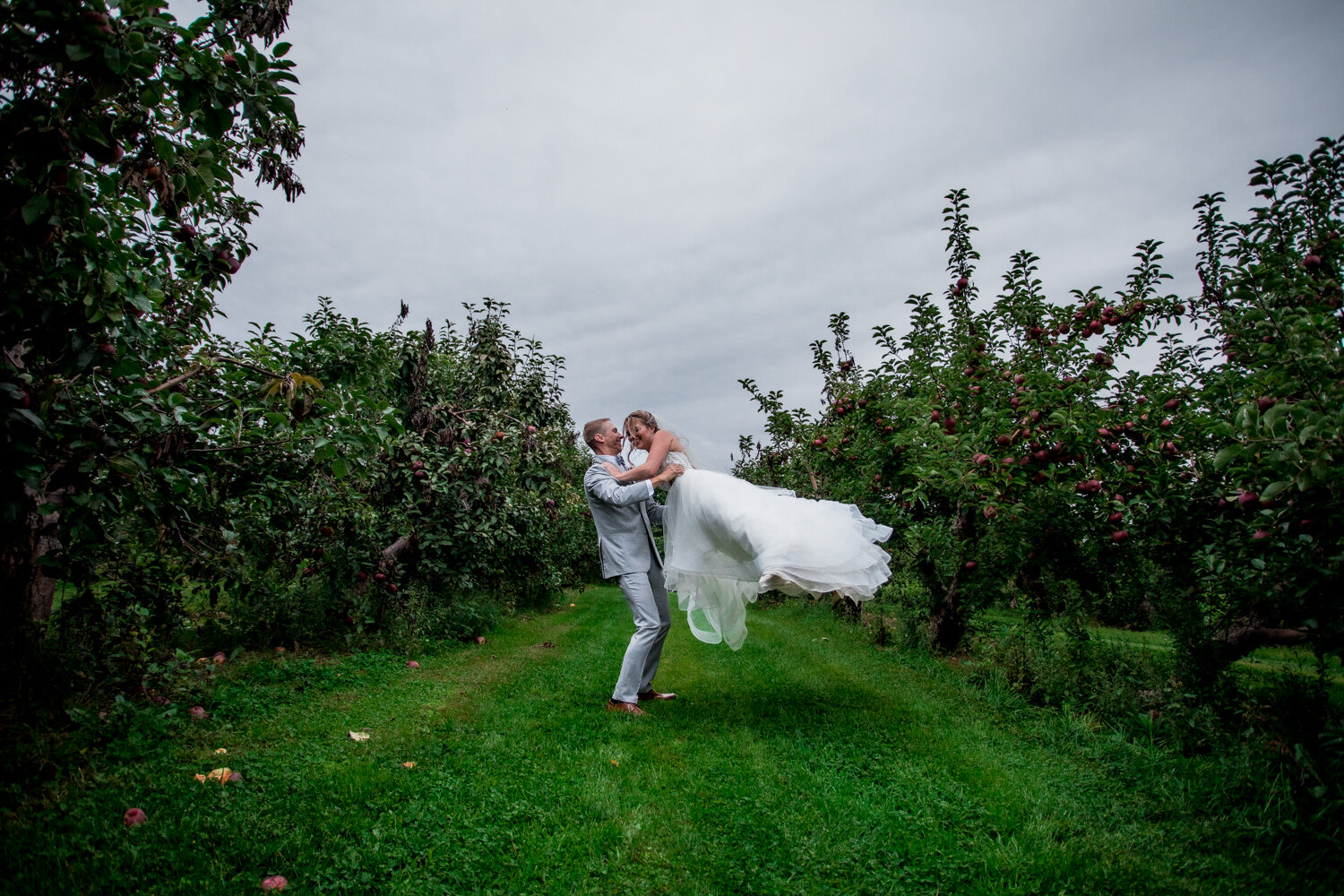 What's not to love about a fall wedding in a flower farm and apple orchard?  Absolutely nothing!  
The Shakey Barn Farm owned by Kelsey's aunt was the most beautiful setting for Kelsey and Joey to exchange vows.  The gardens were full of blooming dahlias, the trees with touches of fall colors starting to show.  And just down the road at Boothby Orchard, the apple trees were full of bright red apples. It was a photographer's dream.  Having two people as sweet, fun, and photogenic as Kelsey and Joey just added to how perfect the wedding day was.  I've always loved apple orchards, I think they are beautiful in every season.  
The bride's hair was done by Medulla's salon in Farmington Maine. And her makeup was done by her sister. The cake was done by A Small Town Bakery,  the dance floor music was provided by Bouchard Entertainment 
The bridesmaids wore beautiful slate blue dresses, and the flowers were white roses, blue hydrangeas with lots of greenery as well. The couple's sweet puppy made an appearance as the flower girl.  Pumpkins and lush greenery decorated the rustic barn.  Twinkle lights highlighted the dance floor that was packed with a rowdy and fun dance party all night long! 
The weather may have been cloudy and gray but the joy and love that was felt the entire day made it warm and bright.  The vows exchanged by the couple told of their love and excitement to be surrounded by their loved ones as they made the commitment to a lifetime of love.  
Thank you so much to Kelsey and Joey for including me in your amazing day! I feel truly blessed and thankful to be a part of it!