Barn Lights wedding- Acton Maine- Nick&Hope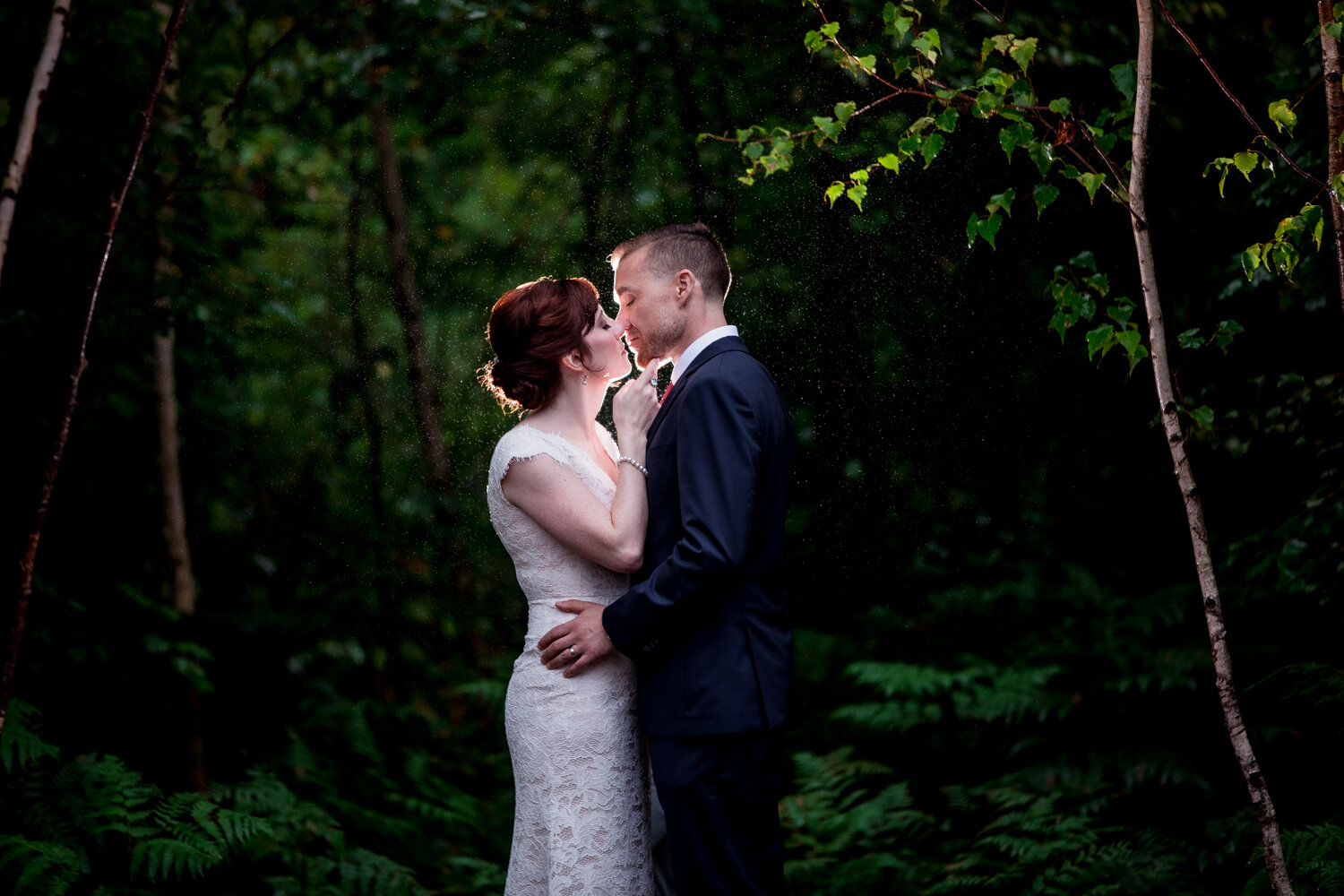 The summer of 2021 will go down as a wet one! I shot many weddings in the rain.  Nick and Hope was one of them, they got married in a hurricane with it consistently raining all-day. We kept a close eye on the rain, we snuck out with umbrellas and tried to find breaks in the rain.  With no luck until the last 15 minutes of my coverage time, the rain let up just enough to sneak out and grab some shots.   Nick and Hope's wedding was absolutely beautiful even with the rain! 
The details of burgundy and pink made the day warm and bright.  Barn Lights is a beautiful new venue that has all the details that anyone could want.   Sweet little cabins to get ready in.  Apple trees, and an amazing wooded ceremony spot, even though the ceremony had to be moved inside, we still used the space for some enchanting photos.  
I've had the privilege of knowing Hope and her family for years.  It's so wonderful to be able to be a part of a friend's wedding day. 
And let me tell you about the adorable kids at this wedding.  They are all so sweet and so full of compliments for each other and everyone there.  They also had fantastic dance moves and kept the party going and the dance floor full! 
Hope has a talent for florals and took care of that herself with the help of The Flower Barn, she did such a beautiful job. 
Thank you so much for having me be a part of your wedding day Nick and Hope. it was such a pleasure working for you!