9 Questions to ask to avoid wedding photography pitfalls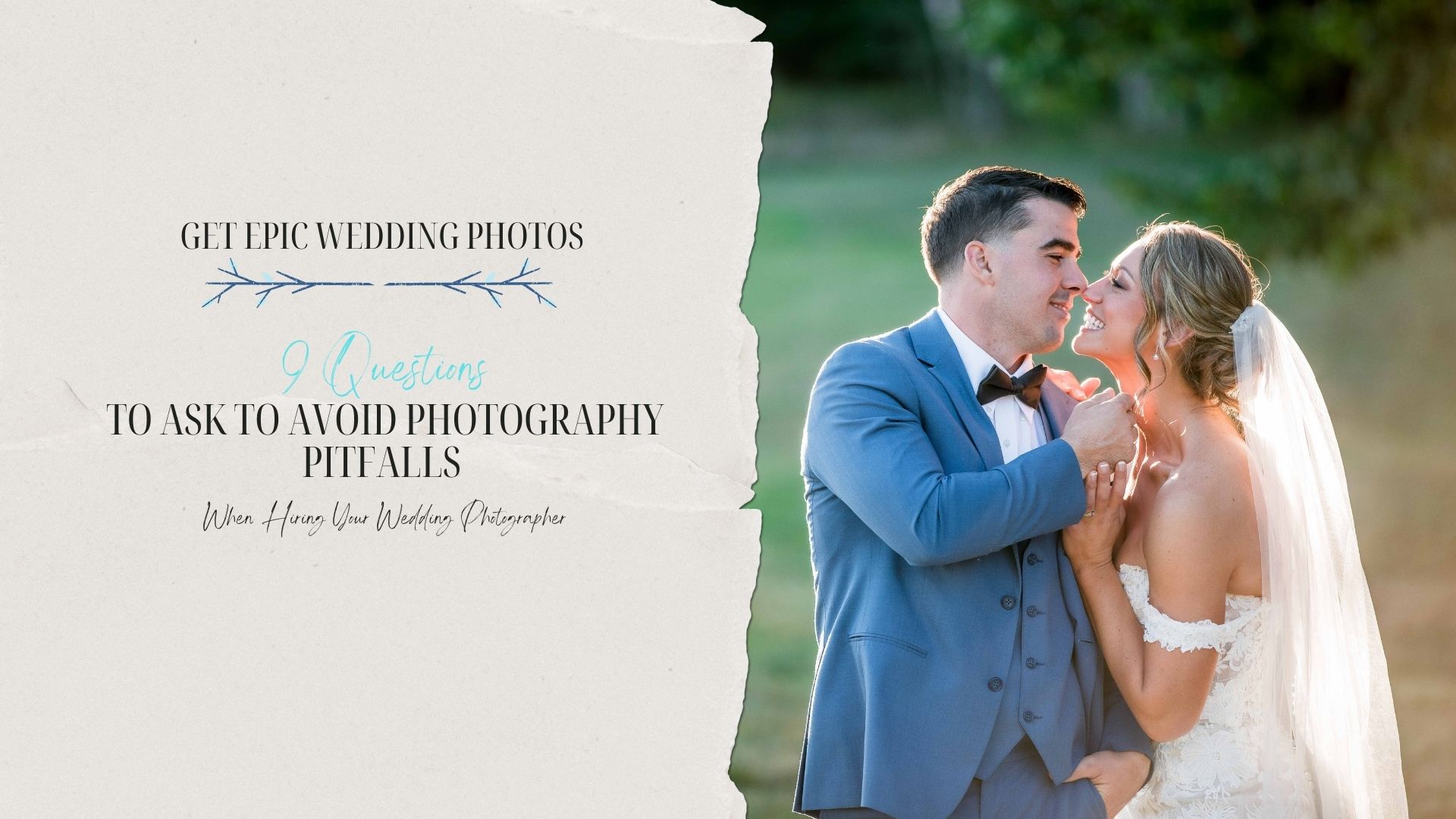 We all know planning a wedding is stressful, and hiring a photographer top the list of stressors.  And why wouldn't it?  Your photos are the only tangible thing you are left with (other than your wonderful spouse) and the hope that the photos of your wedding will live on for generations to come. 
 I've heard too many horror stories of couples, working with a terrible photographer, being completely disappointed with their photos, or getting downright scammed by someone claiming to be a photographer.  It truly breaks my heart to hear these stories.  
And while I can't shoot everyone's wedding (that would be the DREAM!) I can do my part to help you in knowing how to find a professional photographer. Asking these 9 questions can help you feel confident in who you are booking! 
And in case you're wondering if I check all these boxes…why yes…yes, I do. So if you're ready to get your wedding photographer booked, shoot me an inquiry and let's do this thing!