Live Well Farms- Harpswell Maine- Katie+Harsha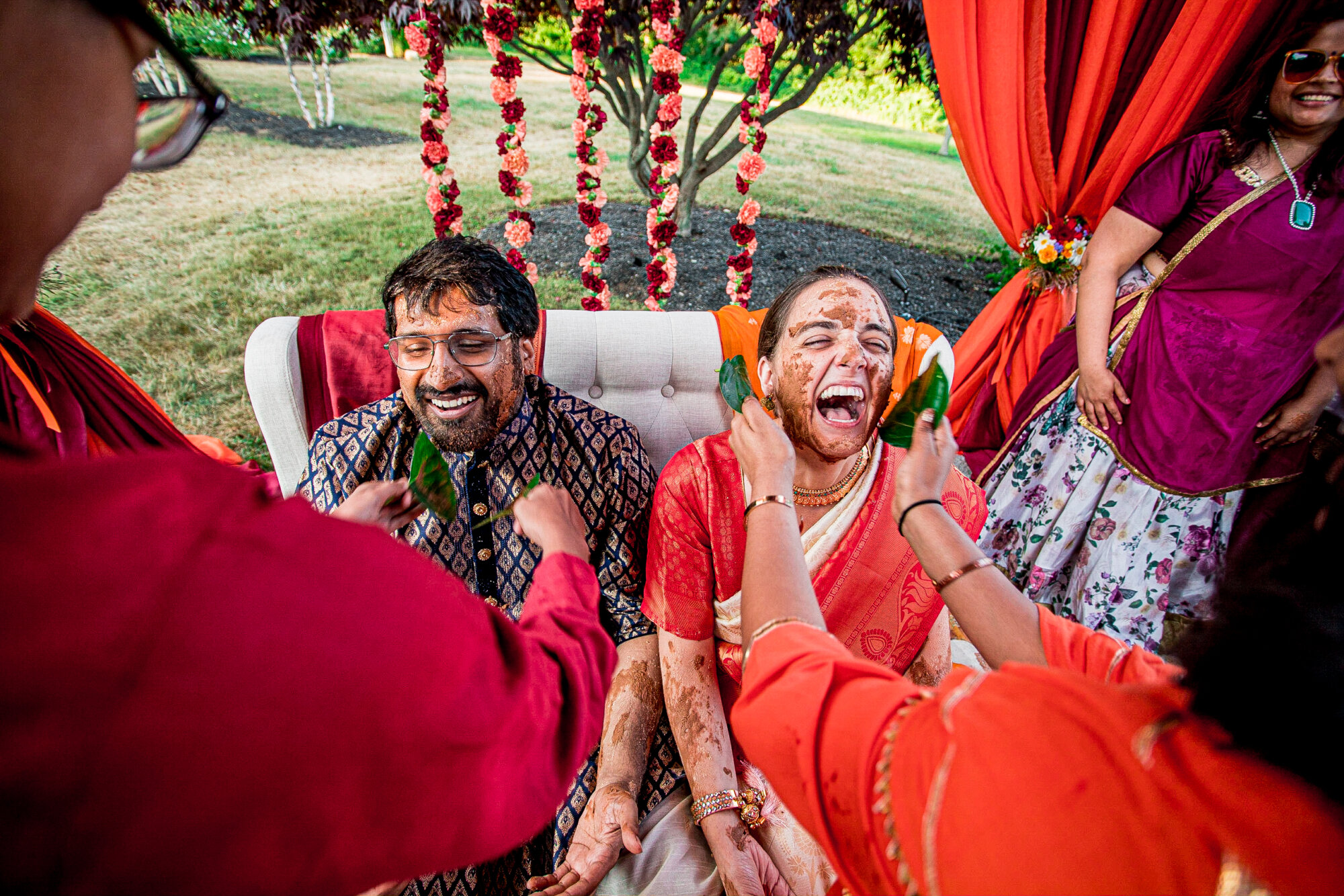 Oh, this couple was just so fun, they are absolutely full of smiles and laughter. You can tell they just adore each other.  The Boston couple picked the coast of Maine for their wedding weekend.  The love and excitement that surrounded these two was palpable. You could tell that not only the couple was excited to be getting married, but their friends and family too! 
Livewell Farm was such a beautiful backdrop for this wedding weekend!  The light-filled farmhouse lends itself so well to beautiful photos.  The ivy-covered barn hosted the dance floor, while the guest sat and ate under a stately sailcloth tent.  The weather was perfect so the yard was fully used with lawn games, food, and drink stations. And most guests congregated in the yard enjoying the beautiful Maine weather. 
There were two ceremonies for this sweet couple, a traditional Hindu sandalwood past ceremony. The couple has all their guests and family rub sandalwood past on them symbolizing blessings for the couple.  It was so fun to take photos of this ceremony.  As someone who loves bright colors, I was in heaven surrounded by all the brightly colored saris. Everyone looked stunning! Katie and Harsha also played a traditional game of Fishing the Ring. The couple plunges their hands into a vase with opaque water to fish the ring out.  The first one to find it wins!  After these festivities dancing broke out on the lawn. 
The following day was a traditional wedding ceremony, where vows were exchanged and a tree was planted!  We snuck away after the first look for some photos by the ocean, and then again for sunset.  All around it was a wedding I won't soon forget and feel so lucky to be the one to capture all the gorgeous moments!