Oceanside wedding- Georgetown Maine- Adrianne+Nat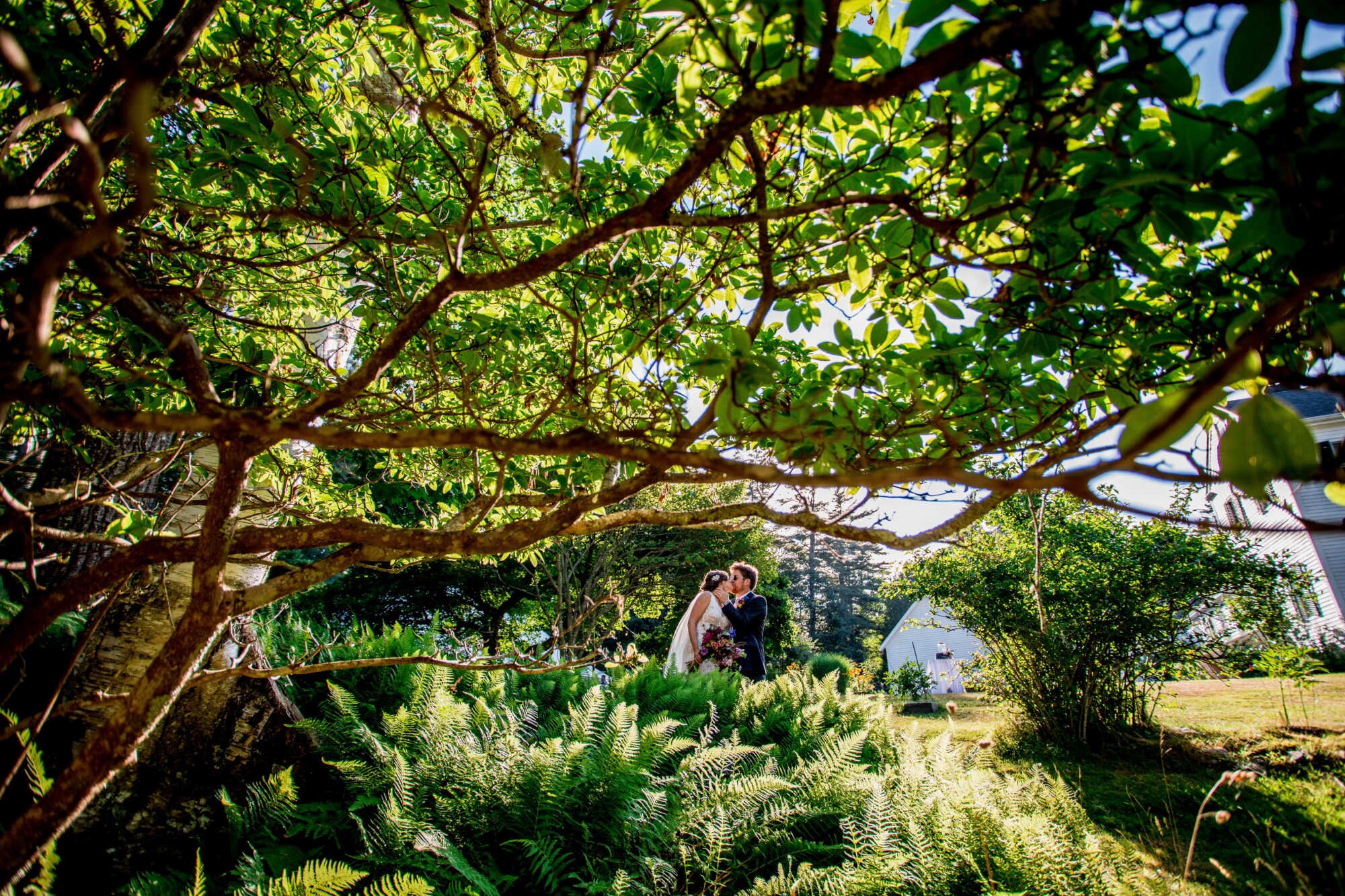 These two unique individuals are really something special.  And their wedding day reflected it!  The many special details that they brought to their day showed just how much thought, craftiness, and mad skills these two have.  It truly was such a beautiful day that really felt to showcase the great team Adrianne + Nat are.   Every part and element of the wedding embodied the couple's personalities. Coming from Minnesota to Maine to tie the knot was no small feat considering how many details they infused into their day.   You could tell the couple put special care into their day to make sure their guest felt the love.  The couple included their 3 sweet little puppies, which always makes me happy! 
The family property that used to house an art gallery served as the setting for Adrianne + Nat's wedding. And what a spectacular setting it was.  At the edge of the water in Georgetown Maine, sit this gorgeous magnolia-lined yard.  It was beautiful at every turn.  The farmhouse stood ready to host the bridal party while they got ready.  The sprawling lawn leading down to the ocean made the best ceremony spot.  trekking through the field for photos later in the day stirred up the most mosquitos I think I've ever seen.  But Adrianne + Nat handled it so well, and simply laughed at the number of mosquitos that ended up entrenched in Adrianne's veil… You don't want to miss that photo. 
The wedding took place on what may have been one of the hottest summer days in Maine, but even the heat couldn't take away from the beauty of the day.  The guest kept cool with custom cocktails and paper parasols. The sailcloth tent popped with bright florals, and twinkle lights.  The floral seating cards all had unique pins handpicked to represent something special to the couple.  Adrienne + Nat chose rich jewel tones for their wedding colors, with amazing florals to reflect those colors.  They had a Robinhood and Maid Marron cake topper, puppy cookies, and the biggest candy buffet I've ever seen!  It was truly a beautiful day that I feel so lucky to be the one to capture!