Maine Lakeside Cabins Wedding of S+J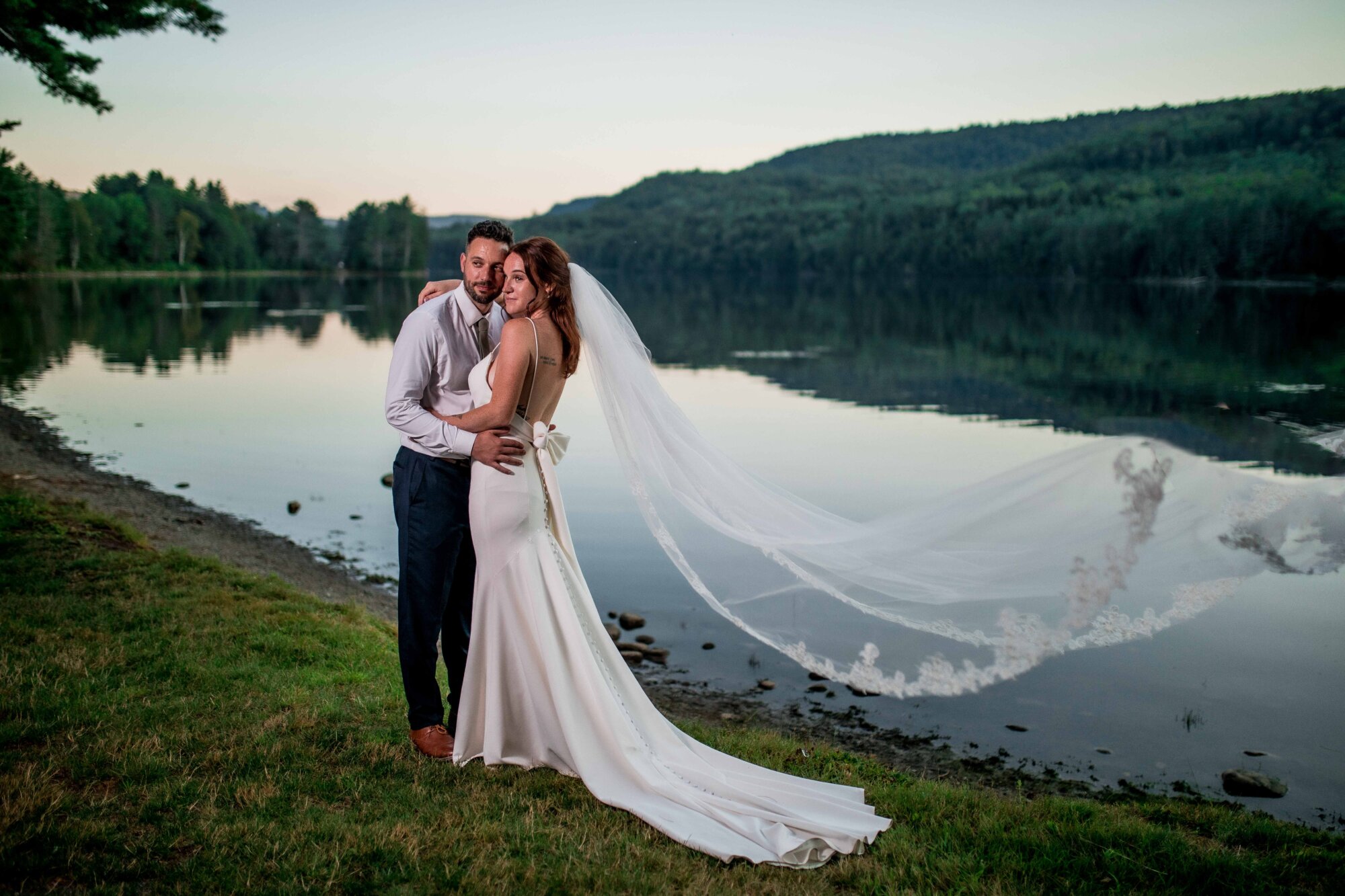 I know I say it about all my couples, but apparently all my couples are just the sweetest! Shannon and Jonathan were no exception.  I enjoyed all the time I spent with them from their Portland Engagement session. Where they were cool with me bringing my 3 favorite assistants (my kids) who mostly behaved.  I'm also so appreciate when my clients understand that I'm a single mom and sometimes things don't line up perfectly.  They are clearly crazy about each other and super fun people to be around. 
Maine Lakeside Cabins is the perfect woodsy setting to have a relaxed and full wedding weekend.  This is where Shannon+Jonathan chose to bring their friends and family together to celebrate their love and saying "I do" to forever.  Green was the color of the day, with the bridesmaid's in different style and shades of green dresses.  Green cheesecloth draped the farmhouse tables, with sprigs of greenery.  Vases with single flowers and antique books lined the tables. All of it added to the woodsy feel of the day.  
Overlooking the beautiful sun soaked lake is the ceremony sight, where Shannon+Jonathan said their "I do's" officiated by Jonathan's grandfather. It made for such a personal touch, and he had all the guest in stiches.  Their cute little pup had a front row seat, and was dressed to the nines.  They had a doughnut wall, which what's not to love about that?!  The night ended with fireworks for them across the lake. It was such a wonderful time celebrating this adorable couple.